Lawsuits Allege Unnecessary Heart Surgeries at Ashland Hospital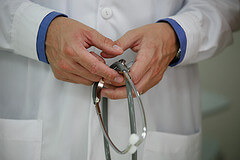 Recent medical malpractice lawsuits were filed against doctors at the King's Daughter's Medical Center in Ashland. The lawsuits, which were filed in state court, alleged that the doctors at the aforementioned medical center misrepresented the severity of patients' heart conditions in an effort to justify surgeries. The doctors then installed stents in these patients' and benefited from federal healthcare programs. The lawsuits were brought against the hospital, as mentioned earlier, but they also named physician Richard E. Paulus and several medical practices.
What should these malpractice cases mean to you?
The cases listed above were brought about due to a certain kind of malpractice incident in which alleged doctors abused their power as physicians and led patients to believe their condition was worse than it was. However, there are many other medical error incidents that take place each and everyday in America. To learn more about the most common types of malpractice incidents, read below:
The case just mentioned above could fall under this category of malpractice. In many cases, misdiagnosis or a delayed diagnosis can negatively affect the patient's survival rate.
This type of medical error usually involves a surgeon operating on the wrong limb or a surgeon damaging a body part of organ during the midst of a surgery.
These mistakes usually happen when anesthesia drugs are administered wrongly.
Many common child birth errors include giving the mother a prescription that harms her baby or mistakes during or right before the birth of a child.
Prescription drug mistakes often involve a patient being given an incorrect dosage, the wrong medication or defective drugs. Other incidents have occurred when a prescription is illegible or possible complications with the medication are not anticipated.
What can you do if you or a loved one have been injured due to medical malpractice?
If you or your loved one have experienced a medical malpractice error that has left you permanently injured or caused stress or emotional turmoil, you could be entitled to compensation.
Why you should seek compensation?
You deserve compensation to replace your lost wages or to pay for your ongoing medical needs due to your injury. To find out if you have a case, contact the medical malpractice attorneys at Meinhart Smith & Manning PLLC for a free consultation of your legal options as soon as possible.