Louisville Personal Injury Lawyer
Injuries happen unexpectedly, and they can lead to major setbacks for victims and their families. Injury victims and their loved ones not only have to deal with the injury itself but also with a significant financial burden that these situations cause. At Meinhart, Smith & Manning, PLLC, we are here to help when you need a Louisville personal injury lawyer. Our dedicated and experienced team has the resources necessary to fully investigate your claim and recover the compensation you deserve.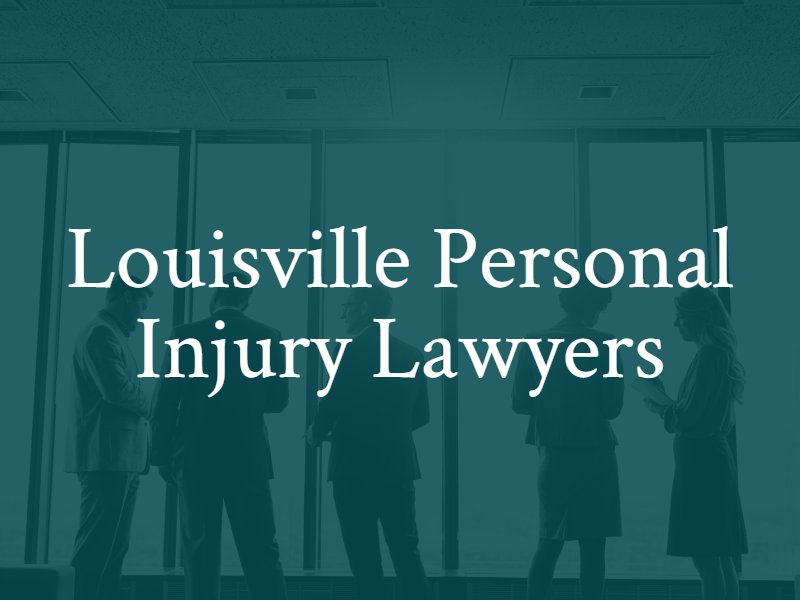 Why Choose The Injury Lawyers at Meinhart, Smith & Manning, PLLC?
After sustaining a serious injury caused by another party, the team at Meinhart, Smith & Manning, PLLC is ready to stand by your side:
We have extensive experience helping residents in Louisville and throughout the state of Kentucky handle the aftermath of their injury cases.
For clients that are unable to travel, we can arrange to visit you in the hospital or at your home.
We will work diligently to secure full compensation for your claim, and we are not afraid to take a case to trial if that is what it takes to win.
What is an injury lawyer and how are they different from other lawyers?
If you simply look for an attorney in Louisville, you will be inundated with all kinds of lawyers. However, your case needs to be handled by a knowledgeable and experienced Louisville personal injury attorney. At Meinhart, Smith & Manning, PLLC, our attorneys specialize in personal injury law.
We understand the tactics that insurance carriers and at-fault parties use in these cases. We know how to ensure that our clients are evaluated by trusted medical professionals, and we know how to properly calculate their total expenses. You do not want a real estate or tax attorney handling your personal injury case. You want an injury lawyer with a history of securing multimillion-dollar successful verdicts and settlements for injury victims.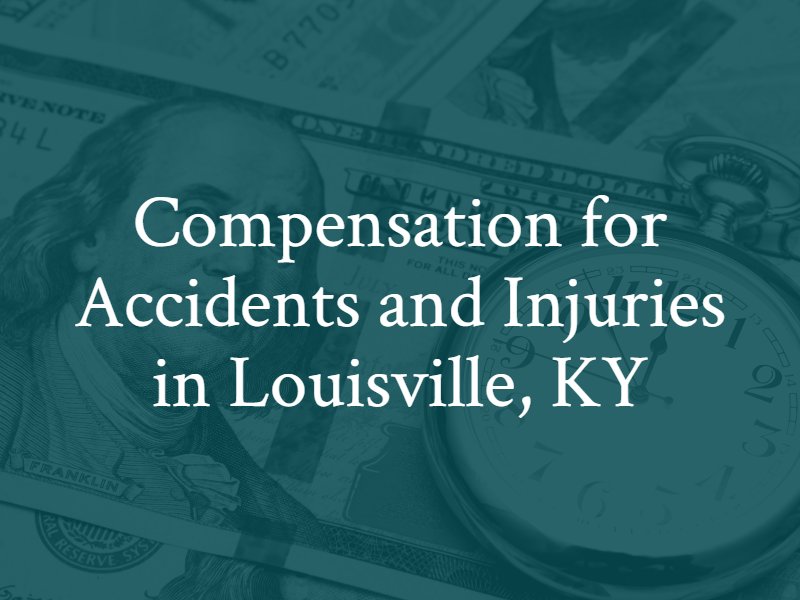 What Types of Cases Do Our Louisville Injury Attorneys Handle?
The skilled personal injury team at Meinhart, Smith & Manning, PLLC has extensive experience handling all types of injury cases in the Louisville area. This includes the following:
Car accidents
Truck accidents
Motorcycle accidents
Bus accidents
Aviation accidents
Nursing home abuse and neglect
Pedestrian and bicycle accidents
Medical malpractice claims
Construction site accidents
Boating accidents
Insurance coverage issues
Slip and fall accidents
Swimming pool accidents
Defective products
Dog bite incidents
We are also here to help families who have lost loved ones due to the careless or negligent actions of another person. At Meinhart, Smith & Manning, PLLC, our Louisville wrongful death attorneys are ready to help families get through this difficult time and obtain closure for what has happened.
Do you handle cases involving medical malpractice?
The team at Meinhart, Smith & Manning, PLLC has vast experience handling medical malpractice cases. Medical mistakes are the third leading cause of death in the United States, according to researchers at Johns Hopkins University. Our Louisville personal injury attorneys regularly help clients who have sustained injuries due to surgical mistakes, prescription drug errors, retained foreign objects, misdiagnosis, failure to diagnose, hospital and emergency room errors, unnecessary procedures, birth injuries, and more.
What about defective medical devices and defective prescription drugs?
Our medical malpractice and product liability attorneys also regularly handle cases involving defective prescription drugs and defective medical devices. This includes, but is not limited to, IVC filters, Essure contraceptives, faulty knee and hip replacements, defective hernia meshes, Invokana, Viagra, Taxotere, Risperdal, and more.
Proving Negligence in Louisville Personal Injury Cases
It is vital to prove negligence in a Louisville personal injury case. Without being able to prove which party was negligent, it can be difficult to secure compensation for your injuries. A personal injury attorney in Louisville will use their resources to uncover all evidence related to a case. This can include photographs from an injury incident, video surveillance from nearby buildings, statements from eyewitnesses, accident reports, and more.
What Constitutes Negligence in Louisville, KY?
There are four basic elements of negligence for a Louisville personal injury case. Briefly described, these include:
Duty. Showing that the defendant (the at-fault party) owed a duty of care to the plaintiff (the injured party) under the circumstances.
Breach. Showing that the defendant breached their legal duty by acting carelessly or negligently or by failing to act to prevent an injury.
Causation. Showing that the defendant's breach of duty was the cause of the plaintiff's injuries.
Damages. Showing that the plaintiff was injured and sustained some kind of damages (medical bills, lost income, out-of-pocket expenses, pain and suffering, etc.).
Is it Worth it to Hire an Injury Attorney in Louisville, Kentucky?
When you have been injured due to the negligence of another person, having a personal injury attorney in Louisville by your side could mean the difference between securing less that what your claim is worth and obtaining maximum compensation for your injuries. Because you offer a free consultation, you lose nothing by asking us to take a look at your case. At Meinhart, Smith & Manning, PLLC, we take these cases on a contingency fee basis, so you will owe nothing until we secure the compensation you need.
What does a personal injury lawyer typically cost?
In the aftermath of sustaining an injury caused by another person, victims often struggle financially. Between contending with regular household expenses as well as incoming medical bills, this can be a challenging situation. That is why the experienced legal team at Meinhart, Smith & Manning, PLLC takes Louisville personal injury cases on a contingency fee basis. This means that we charge no upfront or out-of-pocket costs for a case, and we only collect legal fees after we secure the compensation our clients need.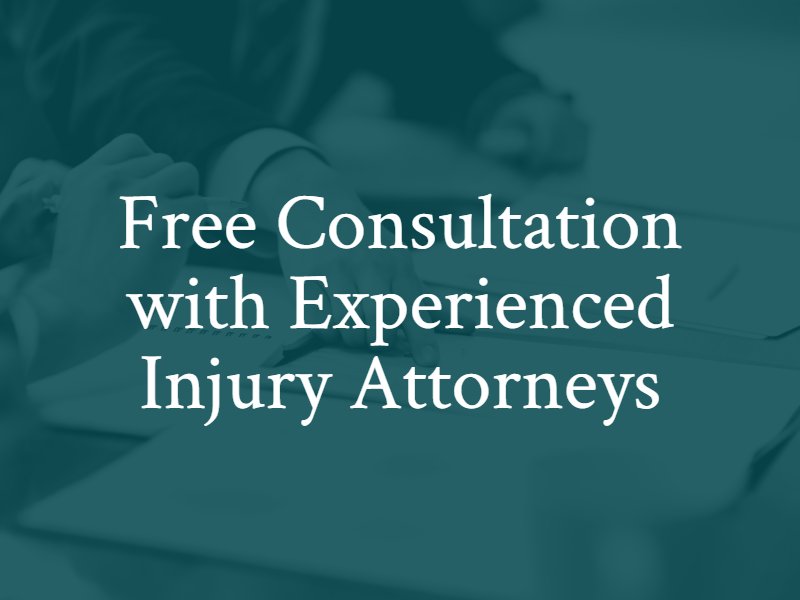 Free Consultation with Our Experienced Louisville Legal Team
If you or somebody you care about has been injured due to the careless or negligent actions of another person, business, or entity, you need to speak to an injury attorney as soon as possible. At Meinhart, Smith & Manning, PLLC, our knowledgeable and experienced team is ready to conduct a full investigation into your case so we can obtain maximum compensation for your losses. We are not afraid to stand up to aggressive insurance carriers, and we have the resources to handle every aspect of your case, including a full trial if necessary. When you need a Louisville personal injury lawyer, you can contact us for a free consultation of your case by clicking here or by calling (502) 589-2700.