Louisville Camp Lejeune Cancer Attorney
Water contamination at Camp Lejeune has led to many Marines, sailors, and their family members suffering from cancer and other illnesses for decades. This environmental disaster is one of the worst water contamination cases in U.S. history. These cases stretch back to the 1950s and continue through today. If you or somebody you love has become sick as a result of drinking contaminated water at Camp Lejeune in North Carolina, you deserve compensation. The Camp Lejeune cancer attorneys at Meinhart, Smith & Manning, PLLC is here to help.
Who Was Impacted By Camp Lejeune's Water?
In the 1980s, testing at Camp Lejeune determined that the water there was contaminated with incredibly dangerous levels of various chemicals. Many of these chemicals were known carcinogens, which means they are known to cause cancer. Any individuals who spent time at this base between 1953 and approximately 1987 may have been exposed to cancer-causing chemicals in the water. It is estimated that around 750,000 individuals were exposed, but this number may keep climbing.
What Cancer-Causing Chemicals Were Found at Camp Lejeune?
There were a wide variety of chemicals found in the water in Camp Lejeune when testing began in 1987. The dangerous chemicals that were found to have the highest concentrations included the following:
Vinyl chloride

. At room temperature, this is a colorless gas that could be forced into a solid state at lower temperatures or under pressure. This is commonly used to make PVC.

Benzene

. This is another colorless liquid that has a sweet odor, but evaporates quickly in the air. This is commonly found in gasoline but is regularly used in the production of plastics and pesticides.

Trichloroethylene (TCE)

. This chemical is used in dry cleaning applications and to clean metal machinery. TCE evaporates and dissolves quickly in air and water.

Perchloroethylene (PCE)

. This is similar to TCE and is used for the same applications. It is a volatile organic compound that dissolves and evaporates easily in the air and water.
What Was The Water Contamination Levels at Camp Lejeune?
According to the Centers for Disease Control and Prevention (CDC), documentation shows that chemical levels ranged anywhere from 240 to 3,400 times the permitted safe levels.
Testing at Camp Lejeune began in March of 1981 after new regulations were passed and enacted by the Environmental Protection Agency (EPA). The EPA required that the military begin testing at every facility for toxic chemicals.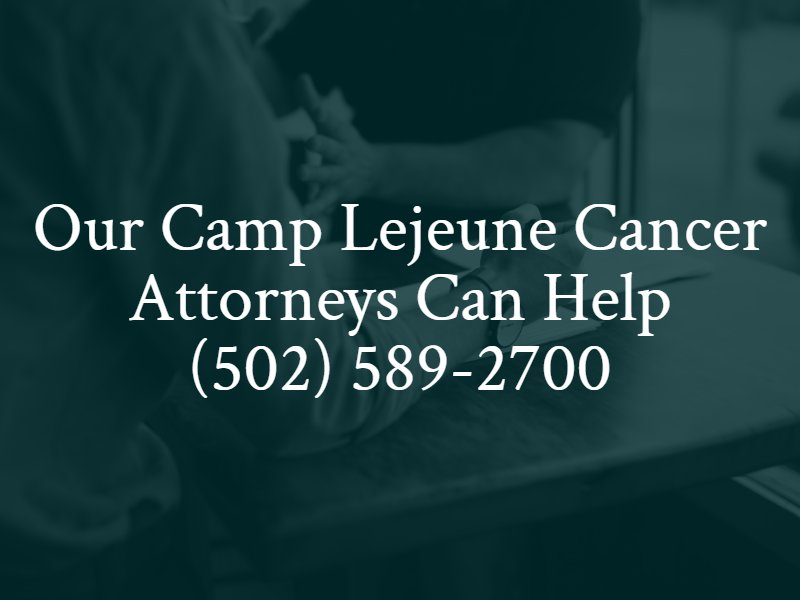 Contact Our Camp Lejeune Cancer Lawyers
If you or somebody you love was stationed at Camp Lejeune in the 1950s, 60s, 70s, or 80s and experienced any type of adverse medical condition, we encourage you to reach out to an experienced personal injury attorney immediately. At Meinhart, Smith & Manning, PLLC, we are well aware of the situation at Camp Lejeune, and our goal is to help victims and their family members secure compensation and justice for any exposure to toxic chemicals in the water at that facility.
You may be able to recover a range of types of compensation for your losses, including coverage of all medical expenses related to the exposure, lost income if this has affected your ability to work, as well as significant pain and suffering damages.