Louisville Child Injury Lawyer
All children are entitled to live in a safe, happy and healthy environment. Unfortunately, because they are vulnerable and unable to care for themselves, children are sometimes victims of the negligence or abuse of others, in some cases sustaining physical injuries and emotional damage as a result. The sad truth is that thousands of children are hurt every day in the U.S., sometimes fatally. In many cases, the child's injury was caused by the carelessness or negligence someone else.
The Louisville child injury attorneys at Meinhart, Smith & Manning, PLLC understand the injury or wrongful death of a child is a parent's worst nightmare. We want you, the parent or guardian, to be prepared to handle for this unfortunate situation so that you and your family receive appropriate reimbursement to help cover medical bills, and to compensate for any permanent damage to your child, and their pain and suffering.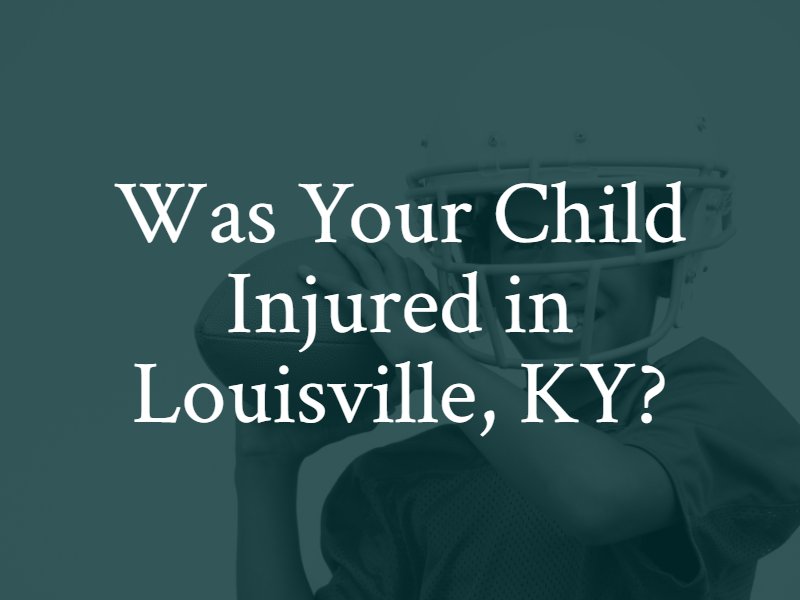 Children's Injuries in Louisville, Kentucky
There are many types of childhood injuries and they can be attributed to an almost infinite number of causes. However in children, there are a few injuries that occur most frequently: choking, drowning, burns, brain injuries and injuries sustained in auto accidents. All of these injuries can cause life-long effects from the trauma and sometimes require extensive surgeries and other medical treatments. In some tragic cases, injuries sustained can lead to permanent disability or even death.
Most children's injuries are not caused by negligence, and are not preventable. However, in cases where some of these injuries could have been prevented by the responsible party, the child's parents can bring a personal injury lawsuit to seek compensation for the costs of medical treatment and health care, as well as the associated losses, pain, and emotional trauma to the child and the parents as a direct result of the preventable injury or wrongful death.
Our Louisville Child Injury Lawyers can help you Get Compensation
Proving liability and negligence can be tricky in these situations, so it is recommended that individuals wishing to pursue compensation for their child's injury consult with a skilled Louisville child injury attorney with extensive experience in this field. At Meinhart, Smith & Manning, PLLC, we don't just have experience – we have a proven track record and the resources necessary to negotiate the best settlements, or if necessary, to win child injury claims in court. We will guide you through the entire process, investigating, uncovering evidence, and representing your best interests in insurance negotiations and in court. Our skilled personal injury lawyers will fight for you, because we care. We are committed to protecting and pursuing the rights and interests of your children and you!
Questions About Child Injury Claims in Kentucky?
If your child has been injured, feel free to call us with any questions. We are happy to discuss your rights and your options so that you have the information you need to make the best possible decision for your child. A child injury lawsuit is not always the answer, but having the information necessary to make the best decision is crucial. Call the Louisville child injury lawyers at Meinhart, Smith & Manning, PLLC today to find out more information on children's injuries, applicable laws, or to schedule a free case consultation with our personal injury law firm in Kentucky.
What to do if Your Child is Hurt:
Seek immediate medical attention
Your child's safety is the most pressing concern. Call 9-1-1 for an ambulance or go to the nearest hospital or immediate care center, depending on the severity of the injury and the availability of transportation and services. Make sure to give a complete account of the incident and injuries suffered as well as a thorough medical history to all health care providers.
Gather witnesses
As soon as possible, take down names and contact information of anyone who was present at the scene of the accident or injury. Over time, witnesses become increasingly difficult to find. Insurance companies for responsible parties tend to discount or disregard accounts given by a child – the younger the child, the greater the likelihood that your child will not be believed, except when your child indicates, even wrongly, that they were responsible for the accident.
Insurance information
Make sure to get the insurance information for those responsible – of course this is easiest in motor vehicle accident. Also, be sure to contact your own insurance company, since they may cover an injury to your child even if the child was not in your car, such as when there is a hit-and-run, for example.
Take photos of the accident/injury scene
Since most of us have a camera on our cell phone, we can take pictures just about anywhere we go. Take pictures of the accident scene, road or weather conditions, or defective product if your child is injured. It is hard to dispute visual evidence, especially if taken at the scene of the accident or injury.
Preserve the faulty product
If your child was injured by a product, such as a toy or crib, do your best to preserve the product. Also save all documents that came with the product such as warranties, instructions and receipts.
File a police report
Call the police so that they can file a report as soon as time and circumstance allow. Even if you file a police report days after an incident this is better than not filing a report at all.
Do not talk to the responsible party's insurance company without representation
The employees of insurance companies that take statements do so in the hopes of gathering information to deny the claim. Oftentimes, words are taken out of context and used against a child and her parents. If a statement is given, it is strongly advised that a child injury attorney working for you is present to protect your child's rights.
Contact an experienced Louisville child injury attorney or child accident lawyer.
Contact an accomplished child injury attorney to learn your and your child's legal rights. A Louisville child injury lawyer will also be able to hire an investigator to find witnesses and obtain important information, help you wade through the legal process and all other hurdles in making sure all of your medical expenses are paid.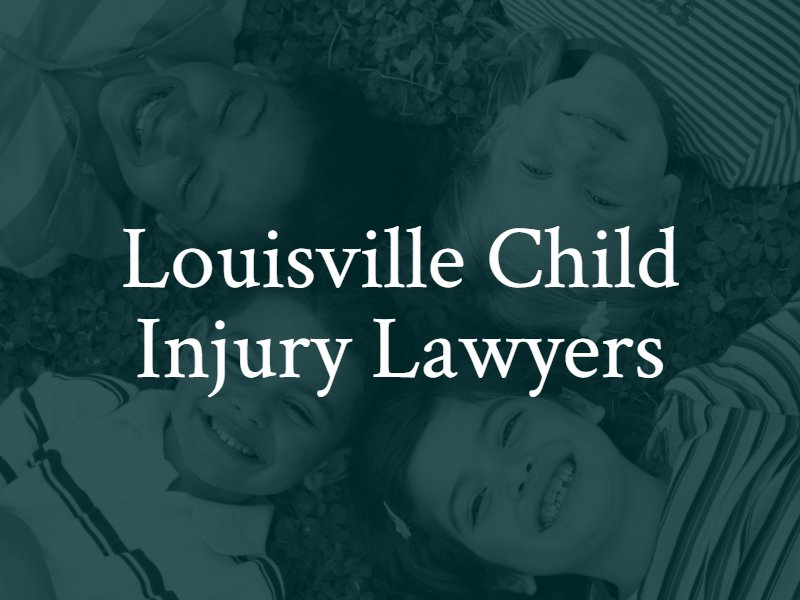 The experienced Louisville child injury attorneys at the law offices of Meinhart, Smith & Manning, PLLC have held dozens of companies and negligent individuals legally accountable for disregarding child safety. If your child has been injured wrongfully due to medical malpractice or the negligence of a business, government entity or an individual, you can trust the experience of our Louisville injury attorneys.
Call us now at (502) 589-2700 or use our contact form to schedule a free consultation.