Your Kentucky Medical Malpractice Case Could be Effected by a New Law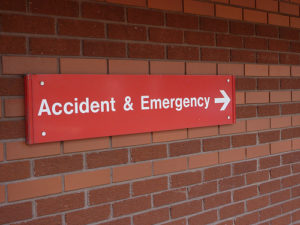 Proposed changes to Kentucky's malpractice law are poised to impact thousand of malpractice cases. The law in question has passed the Kentucky Senate, but still needs to pass the House.
Behind the New Malpractice Law
Last week, the Republican-led Senate passed the law, which mandates that an independent panel of medical experts would have to review any proposed malpractice claims against health care providers before such claims could legally be pursued in court. Proponents of the bill claim that it will streamline the claims review process, stop meritless malpractice suits and prevent health care providers from leaving the state of Kentucky. Democrats counter that the measures will impact average people trying to seek legal aid from a malpractice situation.
The proposed independent review panels would consist of three medical experts, one chosen by the Plaintiff in the malpractice case and one chosen by the Defense. The third member would be chosen by the first two. If the three-member panel found that standards of care were indeed violated, the malpractice case could continue. The panel would not render any legal findings in the case, limiting their jurisdiction only to merit. The panel also would not disclose the rationale behind its decision. Supporters of the bill include the Kentucky Chamber of Commerce and many of Kentucky's major health care providers. The bill's opponents include AARP.
What This Means for Your Legal Action
If the law passes, this means major changes for malpractice suits in Kentucky. As you move toward a medical malpractice case, a qualified malpractice attorney can help you rehearse the facts of your case, gather your evidence, and review and respond to any discovery requests made by the other side. The attorney can handle much of the evidence-submission and reporting on your behalf. Should the case need continuance, as can happen, your Louisville medical malpractice attorney can review and request it on your behalf. This leaves you free to go about you daily business while knowing that your case is in good hands. Should the new law pass, we'll post more information about what this means for your Kentucky malpractice case.