Louisville Essure Lawyer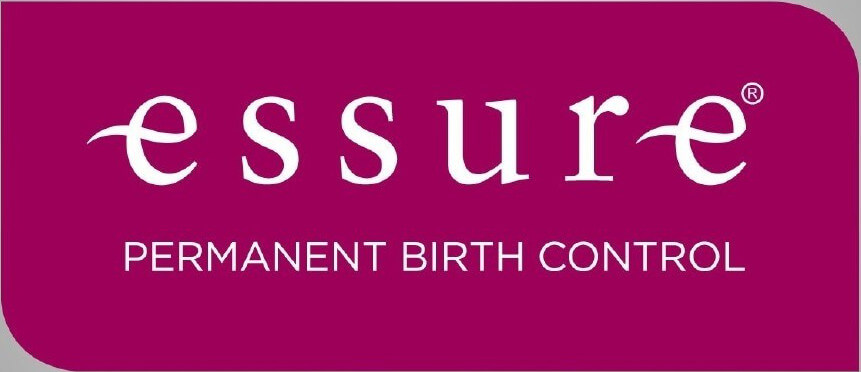 As reports of injuries and serious side effects mount, the permanent contraception system Essure has become the target of an increasing number of lawsuits.
Over the past several years, government regulators have begun looking at a rising number of "adverse event reports" associated with the contraceptive. Reported problems include punctures in the uterus and fallopian tubes, ongoing pain, migration of the devices inside women's bodies, serious bleeding and allergic reactions. In some cases, surgery has been required to remove the devices, and some women have become pregnant unintentionally as the devices failed or medical professionals neglected to follow up appropriately.
In at least one lawsuit, manufacturer Bayer Health Care is accused of intentional dishonesty in its receipt of Food and Drug Administration premarket approval for Essure. The lawsuit asserts that the device never should have been "marketed or sold" to the plaintiff in the case. Until recently, that same PMA shield has protected Bayer against liability for its allegedly defective and dangerous product. Recently, however, the FDA announced that it will begin requiring a warning label alerting consumers to the serious side effects associated with the device.
How Does Essure Work?
Essure is a nonreversible, permanent contraception method for women that is implanted into the body without the requirement of a surgical incision. Two flexible, metal coils are inserted into the cervix and fallopian tubes, which transport eggs from ovaries into the uterus.
During the following several months after the procedure, scar tissue builds up around the inserted coils, stopping sperm from reaching eggs and blocking conception. In some women, the system may take up to six months to become effective as a contraceptive method. Because Essure is considered to be permanent, it is not meant to be removed from the body.
Side Effects and Dangers of Essure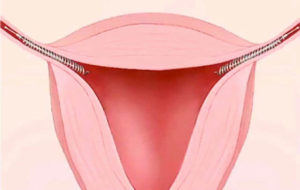 The Essure system is associated with a number of risks and potentially serious side effects. Although advertised as a surgery-free alternative to laparoscopic surgery — which is minimally invasive — Essure results in 10 times as many operations to repair problems as in women who opted for the laparoscopic surgery, research has found. Researchers note that for women who need surgery due to , the procedures are significantly more complicated than the laparoscopic approach.
In addition, women who undergo the procedure may experience pain and a risk that part of the Essure device will puncture a fallopian tube, requiring surgery.
Additional side effects of Essure may include:
Abdominal pain and cramping
Vomiting or nausea
Lightheadedness
Dizziness
Spotting or bleeding
Several potential side effects are serious, and women should contact their medical provider immediately. These include:
Passing a coil
Persistent or severe pain in the pelvic region
Medical providers may discourage implantation of Essure for some women, including those who:
May want to become pregnant.
Recently suffered a pelvic infection.
Suffer from a tubal or uterine condition that prevents access to tubal openings.
Have undergone a tubal ligation.
Have given birth or had an abortion within the past six weeks.
The Essure system cannot be reversed; couples who wish to use in vitro fertilization should understand that part of the coil will be present in the uterus, which may interfere with in vitro fertilization.
Problems Reported in Essure Lawsuits
Numerous problems have been reported by women using the Essure system. In one lawsuit, a plaintiff claims that Bayer failed to appropriately train the doctor who implanted the device, and three — rather than the intended two — coils were later found inside the woman's body. The coils moved from the fallopian tubes and resulted in numerous serious medical problems, including a hysterectomy and five hospitalizations, along with adhesion and autoimmune disorders.
Many of the complaints about Essure include reports of significant bleeding, rashes, ongoing pelvic pain and bloating. Women using Essure also have reported serious issues including ectopic pregnancies and miscarriages.
Effects of the "PMA Shield"
In issuing its updated guidelines outlining the risks and the cases in which women should be seen by a medical provider to evaluate side effects, the FDA acknowledged that Bayer's original warnings regarding Essure were not sufficient. By not removing the device from the market, the FDA may be subjecting many more women to potentially serious and dangerous side effects.
Consumer advocates, including Erin Brockovich, have spearheaded a campaign against Essure and have questioned the FDA's awarding of premarket approval of the device based on insufficient studies. Current lawsuits allege that Bayer's violation of the PMA conditions may render the approval invalid and open up the company to liability.
If you have suffered serious side effects after implantation of the Essure permanent contraception system, it's critical that you work with an experienced personal injury attorney. For a free review of your case, please contact Meinhart, Smith, & Manning, PLLC, at (877) 776-1219.