Louisville Neocate Lawsuit Lawyer
Neocate is a hypoallergenic infant formula designed for infants that do not tolerate cow's milk, multiple plant food proteins, and other proteins due to malabsorption, short bowel syndrome, or other gastrointestinal issues. Doctors often prescribe or suggest children who cannot consume cow's milk-based formulas or soy formulas use Neocate. However, certain health problems arose due to infants' consumption of Neocate.
If you've reached this page because your child has experienced health issues as a result of using Neocate, or you suspect its use has had adverse effects,  contact our office today to schedule a free consultation with Meinhart, Smith & Manning, PLLC.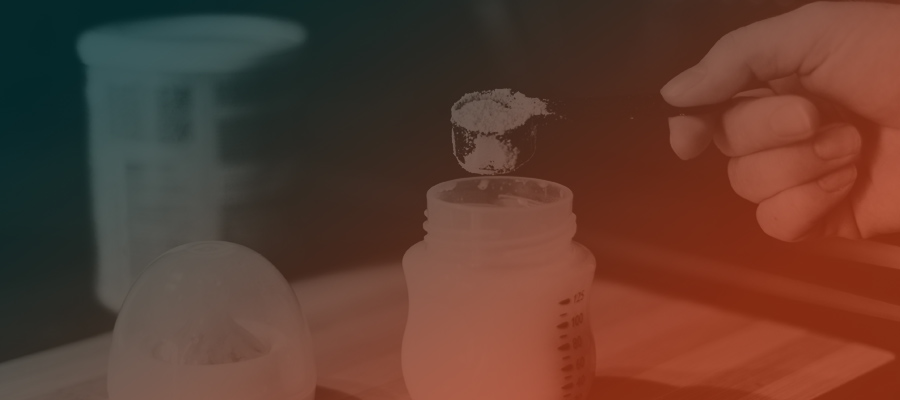 Why Choose Meinhart, Smith & Manning, PLLC?
Meinhart, Smith & Manning, PLLC specializes in Louisville product malfunction claims and have won numerous settlements.
Our attorneys take pride in providing you with personalized service you can trust at a trying time.
Our firm will not charge you a fee until we settle your case, ensuring we will work hard until its completion.
How Can Our Attorneys Help You?
Although it is Danone Nutricia's responsibility to provide a safe product for consumption by infants, their product may cause health issues in some children. When it comes to defective product lawsuits, you are often up against a powerful corporation and its team of attorneys. Such is the case with Neocate, produced by parent company Danone Nutricia. Hiring an attorney with experience in defective product lawsuits allows you to breathe easy knowing that you have an attorney on your side, putting you on even terms with the corporation during the litigation process. You will be able to care for your child with the knowledge that your attorney is working on your case.
How Does Neocate Formula Cause Injuries to Infants?
Neocate, also marketed as Neocate Splash, EO28 Splash, Neocate Junior, Neocate Junior Probiotic, Neocate Infant DHA/ARA, Neocate Nutra, and Neocate Syneo Infant, exists to provide infants who are allergic to cow's milk and soy proteins with a safe, nutritious formula. However, in 2017, an article published by Bone magazine listed the names of 51 children with a hypophosphatemia diagnosis. Many of these children had been consuming only Neocate, and showed increased phosphate levels only when they returned to using traditional formula. In addition, 91% of the cases of phosphatemia also showed signs of rickets.
Hypophosphatemia is the abnormal condition of dangerously low phosphate levels. Since phosphate is required for normal bone growth and cell function, children with low levels can suffer from low weight, problems with breathing, and muscle weakness. Hypophosphatemia can cause pain, improper development, and fragility in children who experience it.
Rickets causes softening and weakening of children's bones. Although Vitamin D deficiencies commonly cause rickets, low phosphate levels can cause the disease as well and can lead to leg, spine, and pelvis pain, slowed growth, and weakened muscles. As a result, rickets can cause skeletal deformities such as bowed legs, protruding breastbones, and thickened wrists and ankles.
Is Someone Liable for Your Damages?
Neocate acknowledges the Bone Magazine study, and cautions parents to remain aware and ensure their children receive follow up care. As such, it appears Danone Nutricia is aware its product may cause issues for some children. Companies that continue to manufacture products they are aware may cause injury can accept liability for the injuries they caused, particularly if the company acknowledges the issue. Danone Nutricia may accept liability for your child's injuries received as a result of consuming the formula.
Contact Our Firm Today
If your child sustained issues as a result of consuming Neocate, contact Meinhart, Smith & Manning, PLLC to discuss your case. Our Louisville personal injury attorneys have years of experience in the product defect and personal injury litigation areas. We may be able to help you obtain reimbursement or compensation for your child's medical expenses. We will not charge you a fee until we settle your case. Call now and request a no-obligation, free consultation.