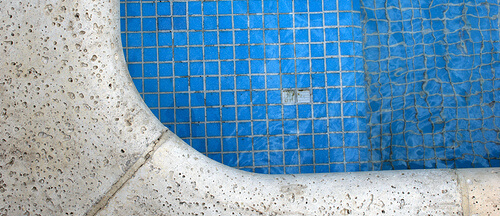 Swimming is a wonderful recreational activity that is perfect for the whole family. Unfortunately, many people are injured every year in swimming pools and from jumping off of diving boards. Injuries vary, from slight water inhalation to accidental death by drowning.  Pools are all around us, and with the plethora of pools available to swim in, accidents are inevitable. From spinal cord injuries to severe brain injuries, young children and adults can suffer severely because of a swimming pool accident.
It is the law that all pools are secured by a fence, or additional safety precautions. Gates may need to be able to latch on their own, safe pool covers may be necessary, and a pool alarm may be required.
President Bush signed a new law in December 2007, which was established by Congress. The Pool and Safety Spa Safety Act requires all spas and pools to have drain covers and safety vacuum release systems that are compliant. These systems are able to detect a blocked drain and will shut off right away. People were getting trapped by strong drains, and getting internal organs such as bowels injured because of these powerful drains.
Other Injury Risks in Swimming Pools
Pools can cause more injuries than drowning or getting trapped in a drain. People can get seriously hurt or killed by slipping and falling on ladders, getting electrocuted because of faulty lighting and wires within the pool, children get trapped behind ladders, and lifeguards are not always paying attention.
Dangers of Diving Boards
Pools that contain diving boards have been responsible for significant spinal cord injuries, broken bones, and traumatic brain injuries for decades. Whether the board is slipper because of inadequate traction material, mold, or sun block buildup, or the board is not regulation, swimmers continue to get seriously injured on diving boards on a regular basis.
When You Have Been Injured in a Swimming Pool Accident
If you have been injured in a swimming pool because of the negligence of the property owner, it's time to meet with a qualified attorney to discuss your options. Your injuries are important, and compensation for these injuries will be determined by the quality of legal representation that you seek. When it's time to sit down and meet with a qualified attorney, we are ready to talk with you about your case in a free initial consultation.
Basic water safety is essential when you spend a lot of time outdoors in a backyard swimming pool. Children and adults throughout the United States die in swimming pool accidents frequently, with a lack of supervision deemed as the number one reason people get injured while swimming in a pool. Other injuries are a result from a lack of swimming ability, and easy access to the pool when it should be more difficult to reach the pool water. Children and adults who are unable to swim need to monitored at all times around water, and it's important to remember that not all floatation devices are safe to use as lifesaving devices.
Accidental injuries are caused many times when a person dives into water that is too shallow, causing spinal cord and neck injuries. Diving is one of the main preventable causes of spinal chord injuries throughout the United States. A cervical spinal cord injury can result in permanent quadriplegia, a common injury that can happen in pools, rivers and lakes when the water is too shallow. It's important to always know the depth of the water in which you are swimming, and to enter the water feet first instead of diving into an unknown depth.
Kentucky Swimming Pool and Water Related Accident Statistics
15 children in Kentucky died in 2012 as a result of accidental drowning.
Half of these 15 children were between the ages of 1 and 4.
40% of these drowning deaths took place in a pool.
lack of physical supervision was the main cause of accidental drowning for the majority of these children.
In 2009, seven children died as a result of an accidental drowning in a pool in Kentucky.
National Water Related Injury Statistics
In the United States, approximately ten people die each day from an accidental drowning.
One in five people that die from accidental drowning are children below the age 15.
Almost 80% of all drowning victims are male.
Children between the ages of one and four have the highest drowning rates.
Many adults and young children report being unable to swim. Formal lessons reduces the risk of drowning significantly.
70% of all water recreational deaths involved the use of alcohol in some way.
Between 2005 and 2009, there were 3,533 fatal injuries each year as a result of accidental drowning.
More than half of drowning victims that enter the Emergency Room require hospitalization for further care, which is much higher than the average of 6% of other types of accidental injuries.
Non-fatal drowning accidents can cause significant problems such as severe brain damage, loss of body function, memory problems and learning disabilities.
Pool toys are not designed to keep people safe from drowning and they should not be used as such. Inappropriate floating devices cause drowning accidents in young children all the time.
Most of the water related drowning accidents in the United States could be prevented with better supervision and proper use of floatation devices.
All swimming pools in the United States must have either a protective fence or a ladder that can be removed for no access to the water. Accidents occur when property owners forget to remove the ladder for pool access.
Children below the age of 5 are the most likely to drown in a backyard pool.
Adult males ages 18-25 are the age group most likely to drown in a natural body of water.
People with seizure disorders should be monitored at all times in the water, as people with seizure disorders often get injured when swimming in a pool or lake.
Accidental drowning can happen in water as shallow as in a bathtub. Supervision of children is required at all times.
Learning CPR is one of the best ways to prevent serious injury from accidental drowning. The quicker CPR is administered, the better chance at recovery the accident victim has.