Louisville Brain Injury Lawyer
Any injury is scary and life-altering, but brain injuries can be cause severe effects and lasting consequences. A brain injury is caused by direct force to the head, which can break the skull and directly injure the brain. This can happen in a variety of ways: car accident, a fall, gun incident, sports injury or physical violence. If you or a loved one has been in an accident resulting in some form of brain injury, it is best you contact our experienced Louisville brain injury lawyers at Meinhart, Smith & Manning, PLLC to evaluate your case. Brain injuries may not appear obvious to others, but they can cause lasting and detrimental effects to the victim. This can greatly hamper one's professional and physical goals, not to mention taking an emotional and mental toll as well.. especially on the rest of the family. Our experienced Louisville personal injury lawyers at Meinhart, Smith & Manning, PLLC can help you get a settlement that will allow you to take care of your family and meet your needs as you continue healing and getting the medical assistance you require during this time in you and your family's life.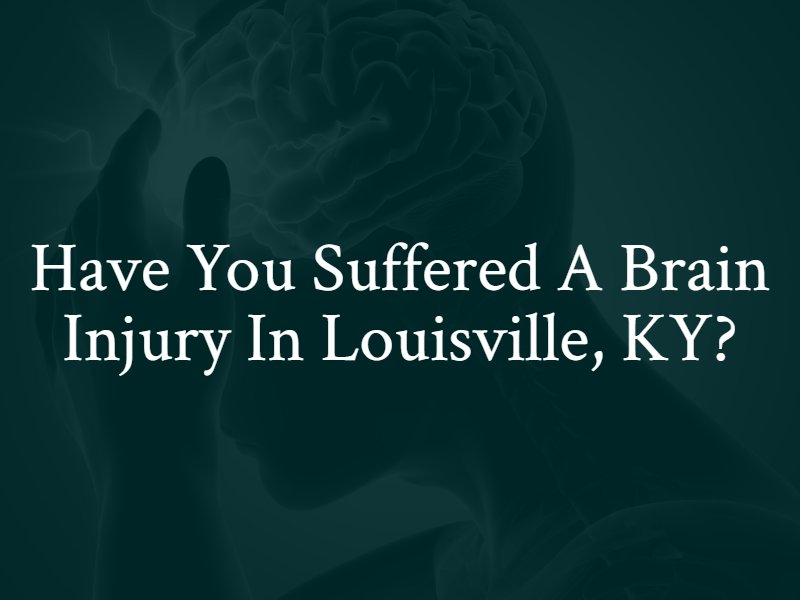 What are Mild Brain Injury Symptoms?
Even mild traumatic brain injury victims can suffer symptoms. If an individual hits their hard too hard, they can experience several symptoms related to brain injuries. These symptoms can include:
Headache

Sensitivity to noise or light

Sleep disturbance

Irritability

Fatigue

Decreased attention span or concentration

Slower thinking processes

Memory issues

Problems balancing

Depression and anxiety

Nausea

Mood swings
Mild brain injuries can become compounded after repetitive head impacts and collisions that are sustained. These injuries can be caused from sports injuries and are common for individuals that participate in contact sports that involve impact to the head. Overtime, minor head injuries can lead to more severe brain injuries. 
What are Moderate Brain Injury Symptoms?
Moderate brain injuries can include temporary cognitive and physical symptoms. These symptoms can include confusion, slurred speech and headaches. Some moderate brain injury symptoms include:
Loss of consciousness lasting a few minutes to a few hours

Confusion lasting days to weeks

Persistent headaches

Vomiting and nausea 

Impairment physically, cognitively or behaviorally lasting months (or permanently)
If your brain injury began in this manner, it is possible to make a recovery with treatment. Despite a good recovery plan, our skilled Louisville brain injury attorneys at Meinhart, Smith & Manning, PLLC can help victims of brain injuries on their way to recovery by helping victims research the facts to begin the legal process. You are in good hands and can rest in the knowledge that your interests are being watched and handled appropriately.
What are Serious Brain Injury Symptoms?
Injuries suffered from serious brain injuries can cause life-altering and life-long impacts to an injured victim. Victims that have suffered serious brain injuries may need twenty four hour assistance and expensive medical treatment, devices, caretakers and rehabilitation services. Severe brain injuries involve hospitalizations and can have life-long problems involving emotions, memory, cognitive ability, balance and coordination, communication abilities and emotions. When victims suffer through severe brain injuries nearly every aspect of their lives can change. Some of the most serious complications from severe brain injuries can include:
Coma – The brain injury has left them unconsciousness and they cannot be awakened; may respond minimally to stimuli but does not initiate activity.

Vegetative state – Victims are aroused and have brain activity but cannot interact with the environment; can respond to pain and open eyes in response to stimuli.

Persistent vegetative state – The brain vegetative state has lasted more than a month.

Minimally responsive state – No longer in a coma or vegetative state, but cannot follow simple commands, have primitive reflexes. They are aware of environmental stimulation, however.

Akinetic mutism – Victim does not move or speak.

Brain Death – No brain activity.
If a loved one has suffered any of the above brain injury symptoms, you may wish to pursue compensation for brain damages through the legal symptoms.
During these times of upheaval in your family, there is bound to be uncertainty. You may be asking questions like:
Which doctor is best?
How do I work with my insurance company?
How can I be sure I am getting what I deserve and not less?
What papers do I need to sign?
Where do I need to go to get all this taken care of?
Speaking to an experienced attorney specialized in traumatic brain injuries at can help you with all of these things and take some of the burden off your shoulders as you navigate this difficult road with your loved ones. As a reputable Louisville personal injury law firm, our legal team of experts at Meinhart, Smith & Manning, PLLC can handle all kinds of cases from workman's comp, medical malpractice and traumatic brain injuries. Our law firm is here to help recoup what was lost from a personal injury and can help recoup compensation from medical bills, medical treatments and other burdens resulting from the accident.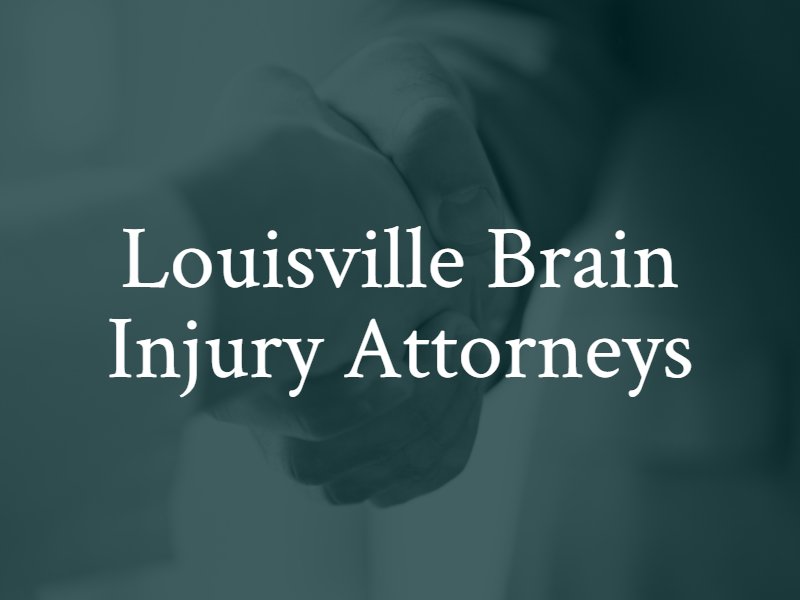 Our Louisville Brain Injury Lawyers Can Help With A Kentucky Brain Damage Claim
Call today to speak with us at Meinhart, Smith & Manning, PLLC and find out your options for legal compensation. Our goal is to give you the best service available and lend a legal helping hand and support as your family navigates through the murky road of traumatic brain injury. Our Louisville personal injury lawyers handle a wide range of Louisville personal injury and medical malpractice matters, which include brain injury litigation, either caused in a traumatic or non-traumatic fashion.
How Do Brain Injuries Occur?
Typically, brain injuries are sustained from trauma and impact to the head.  Traumatic brain injuries, including concussions, can occur from contact sports and are typically seen in high impact collisions. Some of the most common instances resulting in traumatic brain injuries include:
Car accidents

Motorcycle accidents

Truck accidents

Sports injuries

Bike accidents

Construction site accidents

Slip and fall accidents

Cerebral palsy and Hypoxia
Contact our Louisville Brain Accident Lawyers
Suffering a brain injury can be absolutely life altering, and our law firm at Meinhart, Smith & Manning, PLLC is here to help brain injury victims. If you or a loved one has suffered a brain injury as a result of one of these causes or another, call the Louisville traumatic brain injury attorneys Meinhart, Smith & Manning, PLLC today at (502) 589-2700 or contact us online for a free consultation.