Louisville Defective 3M Military Earplug Attorney
Recently, the U.S. Department of Justice released a statement that the 3M Company, a Department of Defense contractor and the provider of dual-ended combat earplugs to the Army, Marine Corps, Navy and Air Force, will pay a $9.1 million settlement. The agreement comes as the result of a False Claims Act lawsuit stating that it knowingly sold ineffective earplugs. The lawsuit alleged that 3M knew the earplugs did not block sound as expected as early as 2000, but continued to sell them for fifteen years, resulting in hearing loss for service members.
If you or a loved one suffered hearing loss due to 3M's ineffective earplugs, contact our office today to schedule a free initial consultation and discuss your compensation. Meinhart, Smith & Manning, PLLC can help you.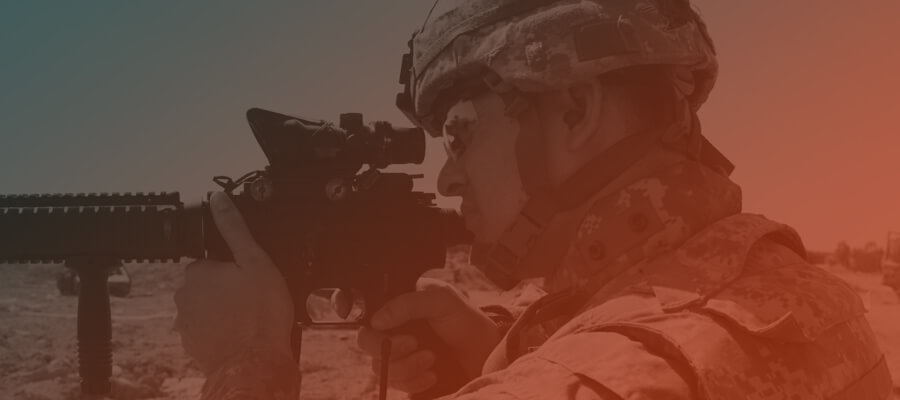 Why Choose Meinhart, Smith & Manning, PLLC?
Our firm has years of experience in personal injury and product malfunction claims in the Louisville area.
Meinhart, Smith & Manning, PLLC takes pride in personalized service – when you call our office, you will reach an attorney.
Our firm accepts no fees until we reach a settlement or win your case.
How Can Our Louisville Attorney Help You?
A 3M earplug claim typically involves the individual versus 3M, a major corporation. In cases of product malfunction, you must prove the company had a duty to produce the safest product possible to avoid injury to customers using the product.
In a 3M earplug case, service members also allege 3M had knowledge that the earplugs did not function as expected, constituting negligence that led to hearing loss and other injuries. Proving negligence and dealing with corporate attorneys is not easy. Hiring a Louisville defective device attorney can ensure you have a professional with experience working for you levels the playing field between you and 3M's corporate attorneys.
What was the purpose of the 3M earplugs?
From 2003 to 2015, 3M owned the exclusive rights to sell earplugs to the U.S. military. The company designed the double-ended, black and yellow earplugs with two levels of sound protection. One side was similar to traditional earplugs and physically blocked all sound. The other side was to block impact sounds while allowing spoken commands through the barrier.
What was the design flaw?
3M designed the earplugs so that it was impossible for them to have the effect promised. The design did not allow the earplug to seal tight against the ear and block out noise. Instead, testing revealed the ear plugs had a noise reduction rating of zero.
What happens if you receive VA Disability in Louisville?
Currently, if you receive partial VA disability and hearing aids, you may still request compensation from 3M for tinnitus, hearing loss or other issues.
Is this a class-action lawsuit?
In a class action suit, one team of attorneys typically handles all cases. However, we believe Louisville 3M cases are a mass tort, meaning that each individual pursues his or her own case but a single judge hears the cases.
Who is Liable For Your Damages in Louisville?
If 3M was aware of the ineffectiveness of the earplugs, they are legally responsible for tinnitus, hearing damage, and other injuries as a result of negligently continuing to sell the product for over 15 years.  If you suffered damages, such as missed work, medical bills, or pain and suffering, you can receive compensation.
Contact Our Louisville 3M Defective Earplug Attorney Today
Meinhart, Smith & Manning, PLLC is dedicated to ensuring veterans suffering from tinnitus and/or hearing loss, as the result of faulty equipment, receive full compensation for their injuries. We can help you prove that 3M was negligent in continuing to sell ineffective earplugs to service members despite knowing they didn't perform as expected.
Contact our office today to schedule a free initial consultation of your case. We accept cases paid on contingency, which means you pay no fees unless we win your case.