Louisville IVC Lawsuit Attorney
Although they were originally designed to protect patients from the dangers of blood clots, new research has shown that IVC filters may actually cause or aggravate some of the very health problems they are supposed to prevent. As a result, many of the patients who have been harmed by IVC filters, as well as the families of patients who have died because of IVC filters, are now seeking compensation from the manufacturers of these
dangerous devices.
About IVC Filters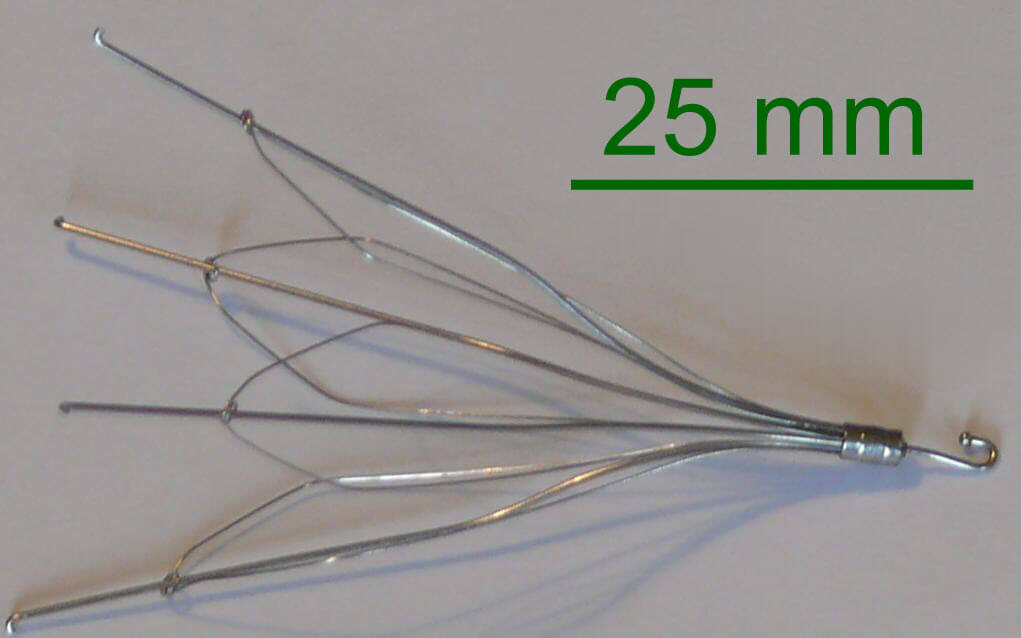 An inferior vena cava, or IVC, filter is a filtration device that a surgeon implants within the patient's inferior vena cava, which is a large vein located in the center of the abdomen. This vein is responsible for sending blood back to the heart from the lower parts of the body. The purpose of the IVC filter is to catch blood clots that have broken free from the veins in the legs or pelvis so that they cannot travel to the lungs and cause a life-threatening pulmonary embolism.
Doctors may recommend the placement of an IVC filter for patients who are at a high risk of blood clots because of a previous pulmonary embolism, existing blood clots in the pelvis or legs or the diagnosis of a health condition known to lead to blood clots.
Possible IVC Filter Complications
Placement of an IVC filter requires surgery. In most cases, this surgery doesn't produce many side effects or complications. However, once the IVC filter is in place, complications may occur. For example, the filter may break, or it may migrate to another location. As a result, patients with an IVC filter may experience:
Stroke
Torn organs
Hemorrhages
Punctured Veins
In some cases, these complications have been fatal. In fact, in 2014, the United States Food and Drug Administration issued a safety warning about IVC filters after receiving numerous complaints from consumers. In this warning, the FDA encouraged physicians to remove any IVC filter that is not essential for protecting the patient from embolism.
Symptoms of IVC Filter Complications
Some of the symptoms you should look for if you have an IVC filter include:
Chest pain
Pain and swelling in the legs
Pulmonary embolism
Shortness of breath
Rapid heartbeat
If you experience any of these symptoms, or if you have another reason to suspect that your IVC filter isn't functioning properly, seek medical attention immediately to prevent complications.
IVC Filter Settlements
Legal battles related to IVC filters are still in the early stages, with legal experts performing intensive investigations in order to determine whether patients will be able to recover compensation for their complications and/or the deaths of loved ones. If victims are able to recover compensation, it is likely that the number of claims filed will increase quickly.
If you or someone you love experienced a serious complication because of an IVC filter, you may be able to recover compensation for:
Medical bills related to IVC filter complications
Estimated cost of future medical bills related to IVC complications
Lost wages
Funeral expenses and other end-of-life costs
Claimants may also be entitled to compensation for the pain, suffering and emotional trauma they experienced because of IVC filter complications.
Several different manufacturers are responsible for the production of IVC filters. At this time, our firm is investigating IVC filters created by Bard, Cook, and Cordis. However, we may add other IVC filters to this list as we learn more.
Preparing for a IVC Filter Lawsuit
If you or someone you care about has suffered medical problems or died because of an IVC filter, you should contact an attorney for advice as soon as possible. Because of the current state of legal proceedings on this matter, it may take some time for your claim to progress. In the meantime, be sure to collect as much evidence as you can to support your case. Examples of evidence you should collect include:
Records of your visits to the emergency room or doctor's office
Test results
A log of days missed at work
A diary of symptoms you experienced
Keep all of these written records organized and safe until your attorney asks for them.
Contact Meinhart Smith & Manning, PLLC
Here at Meinhart Smith & Manning, we are actively investigating cases involving IVC filter complications. We understand how devastating the complications from these devices can be, and we have made it our personal mission to seek justice for those affected. If you or a loved one has been the victim of a malfunctioning or defective IVC filter, contact our office today for a free consultation or to learn more about your options.
Related Information