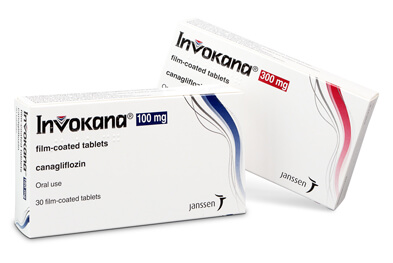 After a little over two years on the market, the popular type 2 diabetes drug Invokana is under increasing scrutiny by the U.S. Food and Drug Administration (FDA) due to the danger it poses to users. Side effects from the drug and others like it – such as myocardial infarction (heart attack), kidney damage and ketoacidosis – have been noticed with increasing frequency, enough that the FDA has spoken out.
The FDA made an official safety announcement about the danger of ketoacidosis in May 2015 for canagliflozin (Invokana) as well as similar drugs dapagliflozin and empagliflozin. The safety organization also released a safety announcement in September 2015 about Invokana causing decreased bone density and therefore an increased risk of bone fractures in users.
At Meinhart, Smith & Manning, we assist victims of dangerous drugs to pursue legal action against pharmaceutical companies that are responsible for their injuries. If you or a loved one has been hurt through the use of Invokana or other type 2 diabetes drugs, please contact our firm immediately to learn about your legal rights. If we can prove that your injuries were the result of negligence, we can help you obtain compensation for your injuries, medical expenses and more.
What Is Invokana?
Invokana, or canagliflozin, is a prescription medicine that doctors combine with exercise and diet to help type 2 diabetes patients lower their blood sugar. A sodium-glucose cotransporter-2 (SGLT2) inhibitor, it helps the body remove sugar through the kidneys. The drug canagliflozin is sold on its own as Invokana and combined with metformin as Invokamet.
Type 2 diabetes is the 7th leading cause of death in the U.S., and can lead to serious health issues in those that suffer from it if left untreated. Health complications from type 2 diabetes include nerve damage, kidney failure, stroke, blindness, heart disease and other issues. When the FDA announced the approval of Invokana in 2013, it stated that the drug was the first treatment approved in the class of SGLT2 inhibitors.
The drug quickly became the most popular of its kind and outsold all other competitors. Considering that type 2 diabetes is increasing among the population, the use of Invokana can be expected to increase as long as it is prescribed by doctors. But many people are not aware of the potential adverse health issues that the drug can cause it those who take it. Unfortunately, the side effects that result from the use of Invokana appear be more severe, and more common, than was originally suspected by the FDA.
Invokana Side Effects
Invokana use has a number of possible side effects. Those of most concern currently to the FDA and to consumer safety groups include:
Myocardial infarction
Also known as a heart attack, myocardial infarction leads to the irreversible death of cells in the heart after a restriction of blood to the organ. Heart attacks are often the result of blockage in arteries that supply the heart with blood. Once blood and the nutrients and oxygen it delivers are kept from a portion of the heart for long enough, the cells that are being starved will die.
Bone fractures
In a study performed by the FDA, canagliflozin use resulted in increased risk of bone fractures. In as little as 12 weeks after the patients starting using Invokana, they were at increased risk of fractured bones. When the fractures in the study were the result of a trauma, the trauma was a minor one, like falling from standing.
Ketoacidosis
Ketoacidosis results when the body creates high levels of blood acids. These blood acids, known as ketones, can cause serious health complications that require hospitalization. They symptoms of ketoacidosis include abdominal pain, sleepiness, difficulty breathing, vomiting, nausea, confusion and unusual fatigue.
Kidney Failure
The kidneys remove waste products from the blood, as well as regulating things like red blood cell production and electrolyte balance. Kidney failure causes waste products, electrolytes and other fluids to build up. Symptoms of kidney failure include confusion, weakness, abnormal heart rhythms and even death.
Invokana Lawsuit
Although there have been several safety announcements from the FDA, thus far there has been no recall issued for Invokana. The drug is still being prescribed to patients, although with increased health warnings per FDA instructions, and those patients are being put at risk of possible health complications due to the dangerous side effects that come with the use of Invokana.
Fortunately, it does not require a drug recall to take legal action against a pharmaceutical manufacturer. If you suspect that you or someone you love has been hurt or injured through the use of Invokana, you can hire an attorney and pursue legal action action all responsible parties.
The attorneys at Meinhart, Smith & Manning are here to assist any client that has been harmed through the use of Invokana. Our legal team is prepared to thoroughly investigate the circumstances surrounding your injuries and to prove that the manufacturers of Invokana and similar drugs should have warned users of the risks posed by the drugs. If the warnings had been clear and representative of the true dangers of using these types of drugs, then patients and their physicians could have chosen different treatment options. Instead, the warnings were inadequate and patients were put at risk.
Contact Our Dangerous Drugs Attorneys Today
If you or someone you care about has been injured by Invokana or similar drugs, please contact Meinhart, Smith & Manning now. Our legal team has handled numerous lawsuits related to dangerous drugs, and we are prepared to do the same for you. Once you tell us your story, we can put our training and our resources to work on your case. Whether you suffered from a heart attack, ketoacidosis, bone fractures, kidney failure or other health issues, we can assist you in proving that the manufacturers of the drug were negligent in their actions.
We offer a free initial consultation for your case, and we never charge you unless your case is successful and you recover damages. Please contact us now to get started.