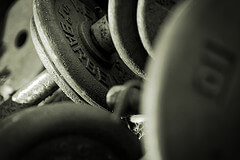 Many men seem to be looking for a quick fix to what they feel are problems related to aging. They turn to testosterone supplements believing that will solve all their physical problems. Over the last few years, sales of testosterone supplements have grown dramatically. By 2012, the use of prescription testosterone had grown into a $1.6 billion dollar business and is still growing. Millions more are spent every year on testosterone supplements that are purchased over-the-counter (OTC) without a prescription.
There are legitimate health reasons for some men to receive these supplements. They are under medical care, have symptoms that warrant the supplement and tests reveal they indeed have low testosterone levels.
The vast majority of men who are taking the supplements hoping to improve their sexual performance as well as increase their physical endurance and energy levels are not under medical care. They have not even had their testosterone level actually checked. They succumb to advertisements about improving their libido and purchase the over-the-counter hormone supplement.
Whether testosterone supplements are prescribed by a doctor or purchased OTC, there are side effects that need to be considered. Some can be life-threatening.
Testosterone Booster and Supplement Side Effects
There are a number of side effects caused by testosterone supplements. One three year study was conducted that involved 8,000 men who all had confirmed low testosterone levels and were given prescription supplements under physician supervision. Results revealed that there was a 29 percent increase in strokes, heart attacks or death in those who used supplements. A few other common side effects include, but are not limited to, the following.
There is a high risk of liver damage when taking OTC oral testosterone supplements.
Both prescription and OTC supplements increase the risk of heart attacks and strokes.
Digestive problems such as nausea, vomiting and decreased appetite are common.
Jaundice due to liver problems.
Memory problems and mental confusion.
Muscle pain and twitching.
Headaches.
Testosterone Can Cause Existing Ailments to Worsen
In addition to side effects, there are some medical conditions for which supplements are not just dangerous, but may exacerbate the condition leading even to death. For those who have any of the following medical conditions, they absolutely should not take testosterone.
Diagnosis of any cancer, particularly prostate cancer. Testosterone stimulates the growth of cancer.
Any bleeding disorder.
Diabetes.
Liver or kidney disease.
Any history of heart problems.
Any condition for which steroids have been prescribed
If you or a family member have suffered side effects you believe are attributable to prescription or over-the-counter testosterone, you need the advice of attorneys who have experience dealing with harmful effects of hormone replacements. Call the office of Meinhart Smith & Manning PLLC of Louisville, KY for a consultation.
 Photo Credit: ericmcgregorcc